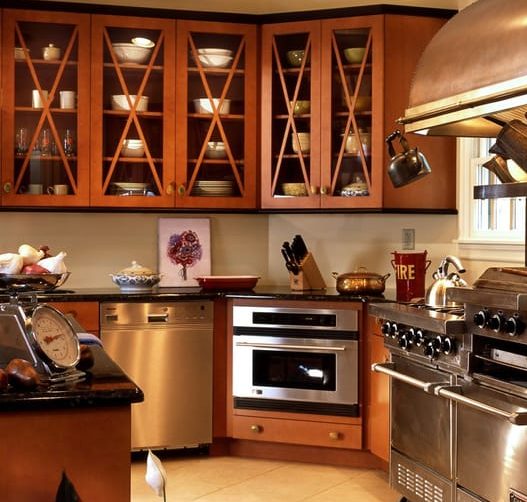 Euphoria Kitchen & Bath Ltd offers kitchen and bathroom design for a nominal fee, reimbursable upon contract. Our designs are unique to every project we're approached with and, thanks to our extensive experience as a bathroom and kitchen designer in Westchester County, NY, we guarantee each design to be the pinnacle of aesthetic and functional appeal.
Our designs aren't just the product of our experience: they're also a reflection of you and your home's unique needs. Our seasoned designers will come out to your home to see firsthand what type of space we're working with.
Taking measurements of your kitchen or bathroom area, we'll begin to get an idea of what your needs and wants for the space in question are. And finally, after gathering ideas of what you want in your dream kitchen or bathroom, our designer will put those ideas together on a workable floor plan. After your review, changes are made as necessary until you are completely satisfied.
We aim to always give you the space you deserve and to that end, we work side by side with every homeowner to get a comprehensive understanding of what's right for you. We also make suggestions on trends and innovative design opportunities where we see them, to both respect your vision and provide you with a space that will flourish over time. When we're through, you'll be left with a floor plan that's nothing short of ideal for your home.
From floor plan to fruition
When you have a floor plan in hand, the next step is putting it in motion. If you choose Euphoria Kitchen & Bath Ltd to be your kitchen or bathroom designer in Westchester County, NY, we guarantee that the execution phase of your remodel will be just as perfect and seamless as the design phase.
Not only do our experienced remodelers understand how to translate your floor plan from paper into reality—they'll do so using cutting edge techniques, high quality materials and a focus on the end result, which is always an amazing space that will shine as the centerpiece of your modern home.
Get started designing today
If the time has come for you to reassess your bathroom or kitchen and bring it back to contemporary standing within your home, make sure Euphoria Kitchen & Bath Ltd is your first call when it comes to finding a bathroom or kitchen designer in Westchester County, NY. With years of experience and the industry's leading designers on our team, you can expect nothing less than perfection, from the floor plan to the reality. Give us a call today at 914-241-3046 to get started.