Designing your home is no easy task—if it were, so many more people would be customizing and personalizing the living spaces they call home! In reality, the process is much more comprehensive than most people realize and the undertaking alone is tremendous. Spending the time, money and effort isn't ideal, but when taken on by the right professional, your next home upgrade could be worth every penny… provided it's just perfect for your home.
Kitchen Countertops & Much More
Euphoria Kitchen & Bath Ltd is here to make sure that if your focus is the kitchen or bathroom of your home, you're given the very best service to ensure the most fantastic results. As kitchen and bath experts who have been remodeling and designing for over 50 years, you can trust that we know exactly what we're doing!
While some companies will recommend half-baked ideas or ignore your simplest request, Euphoria Kitchen & Bath Ltd is here to design the perfect marriage between innovative home trends and your wildest desires! We want to build you the kitchen or bath of your dreams! From bathroom cabinets to kitchen countertops in Bedford Hills, Katonah, Mt Kisco, Westchester County, and Yorktown Heights, NY, we can do more than help you plan out your next home upgrade: we can make it a reality!
The very best materials
Half of what makes a beautiful kitchen or bath ideal is craftsmanship—the other half is the quality of the products used. At Euphoria Kitchen & Bath Ltd, we're confident our craftsmanship is the very best and we're also proud to say that we've partnered ourselves with the best in the business when it comes to materials for your kitchen countertops or bath. Take a look at what names you can expect to see from us:
Fixtures
Amerock
Atlas
Emteck
Hafe
Richelieu
Top Knobs
Cabinets
Birchcraft
Cabico
Craft-Maid
Fabuwood
Holiday Kitchens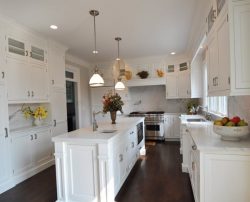 We also pride ourselves on using the very best in outright quality materials when it comes to your surfaces and kitchen countertops. From wood to quarts to granite countertops in Bedford Hills, NY, we've got the luxury materials you desire:
Caesarstone Quartz
Cambria Quartz
Silestone
Pental Quartz
Zodiac Quartz
Viatera by LG
Hanstone
Granite
Wood
Corian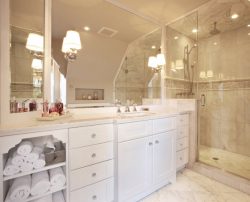 For more information about any of the products or services we offer in the way of kitchen and bathroom remodeling ideas, please don't hesitate to contact us today by calling 914-241-3046. We're happy to consult with you today about your granite countertops and other unique needs!